Profile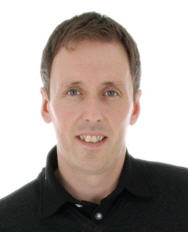 Steven Rosie has been the Club Professional at Glenbervie Golf Club since early 2008.
A native of Bathgate and member of Bathgate Golf Club, who have produced 2 Ryder Cup Captains, a Tournament winner on the European Tour and may successful Amateurs and Professionals. Steven represented Scotland at Schoolboy level in 1987 and 1988 and was also selected to be part of a Scottish Golf Union Boys elite squad under the watchful eye of Bob Torrance, the National Coach.
Steven continued his 'golfing education' as part of The University of Stirling's Golf Scholarship scheme, winning four successive Scottish Universities Team championships, The Scottish Universities Men's Championship in 1992 and several British Universities Team titles. Continuing to compete successfully in national events brought inclusion in the Scottish Golf Union Youths Elite squad.
After graduating with a Bsc (Hons) in Management Science, Steven started his professional career in 1992 as Assistant Professional to John Chillas who was the Club Professional at Glenbervie Golf Club at the time. After finishing amongst the top trainees in the UK in the Professional Golfers Association entrance examinations, Steven became a fully qualified PGA Professional in 1995.
As an Assistant Professional, Steven was a regular competitor on the Tartan Tour achieving some financial success with no notable victories and during this time developed an interest in Coaching.
In 1997 Steven was appointed as Club Professional at Linlithgow Golf Club where he continued to develop his skills as an expert coach, as well as practical experience of coaching all levels of golfer he sought to learn as much as he possibly could about the golfswing and coaching by attending seminars with and observing world renowned coaches at every opportunity. In subsequent years Steven has been involved with many elite golfers and programmes, acting as SGU National Coach and for several years returning to Stirling University, this time as Coach to the High Performance Golf Scholarship Scheme. Many of his students have achieved great success at national and international level, Including a US Amateur Champion, ladies Vagliano Team Member and have gone on to successful professional careers.
Continuing to learn has always been a goal of Steven's and has lead his exploration and study of coaching into many interesting areas, Steven holds accreditation as an Authorised Instructor of The Golfing Machine, one of only a few in the country. In recognition of further learning and continuing work with elite level golfers, Steven was awarded PGA Fellow Professional Status in 1997. Working toward and achieving a PGA/UKCC L3 coaching qualification laid the foundation for further expolration into further education and in 2016 Steven completed an MSc in Performance Coaching at the University of Stirling.
Although greatly experienced in dealing with elite level golfers much of Steven's day to day coaching revolves around club golfers, helping them to achieve their goals within the constraints of modern life!